31.08.2016
Bravely Default Heroes Visit the World of Battle Champs! Join forces with Ringabel and Edea Lee for exciting battles!

 BlazeGames, Inc. (called BlazeGames below, head office: Meguro, Tokyo, CEO: Yuji Okada), the company behind the real-time strategy game Battle Champs, recently announced a tie-in promotion with the Nintendo 3DS game Bravely Default, which was published by Square Enix (head office: Shinjuku, Tokyo, CEO: Yosuke Matsuda). The promotion incudes the features below.
▼Tie-in event: From Another World
Dates available: 6 a.m., September 2 (GMT) to 5:30 a.m., September 15 (GMT)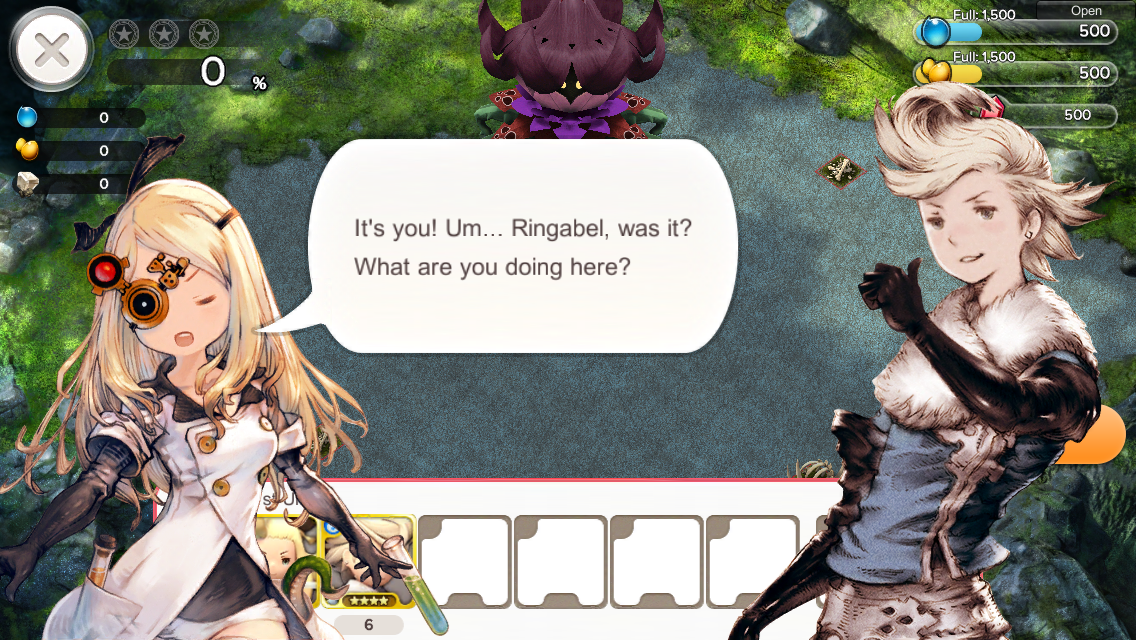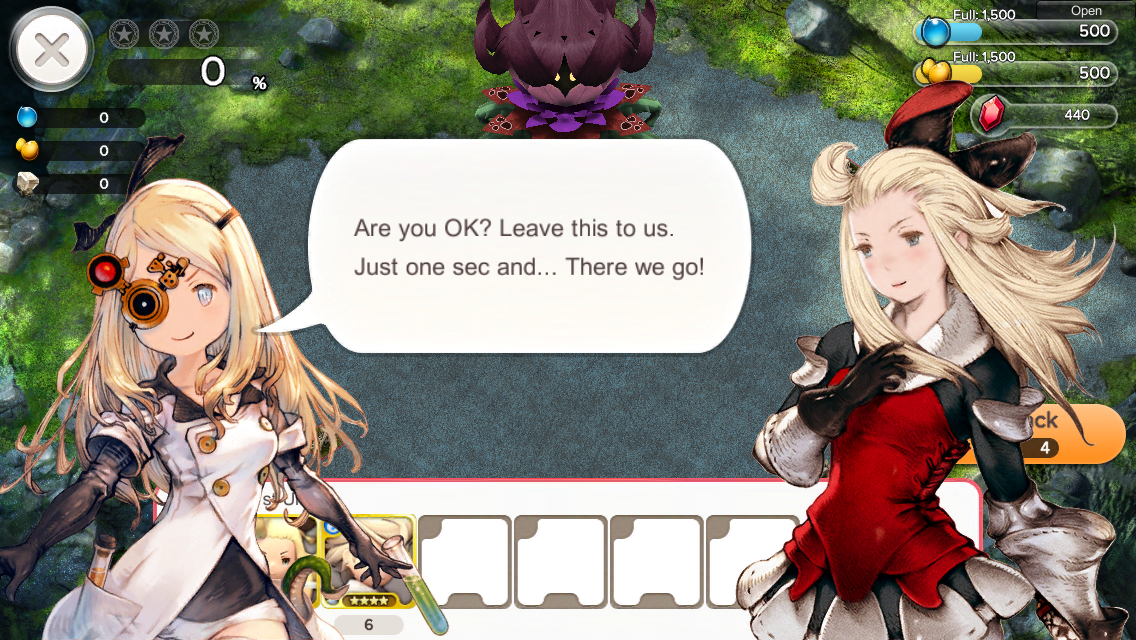 In From Another World, Ringabel and Edea Lee show up to assist Nia in mowing down Rafflesia, a ferocious floral fiend, with a little help from you of course!
▼Tie-in characters (called champs in-game) Ringabel and Edea Lee available in the shop!
Dates available: 6 a.m., September 2 (GMT) to 3 p.m., September 29 (GMT)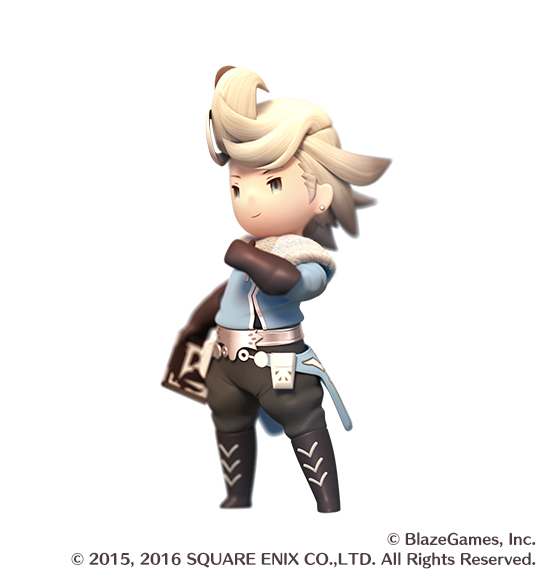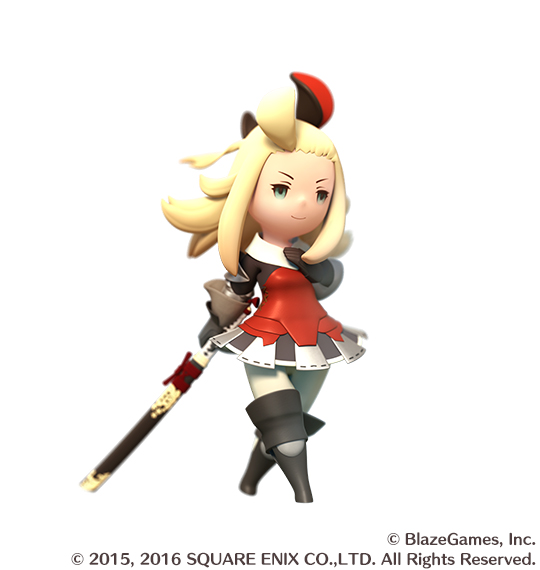 Ringabel and Edea Lee will be available in the shop for a limited time. They do 1.2 times more damage to bosses, a powerful ability indeed!
In addition, Ringabel and Edea Lee outfits will be available in the outfit store.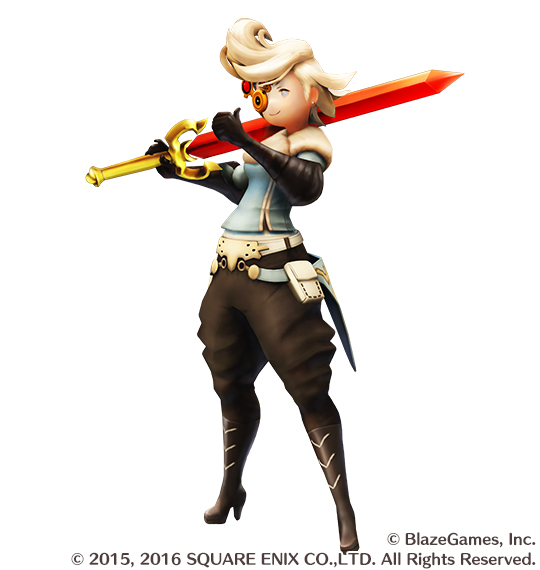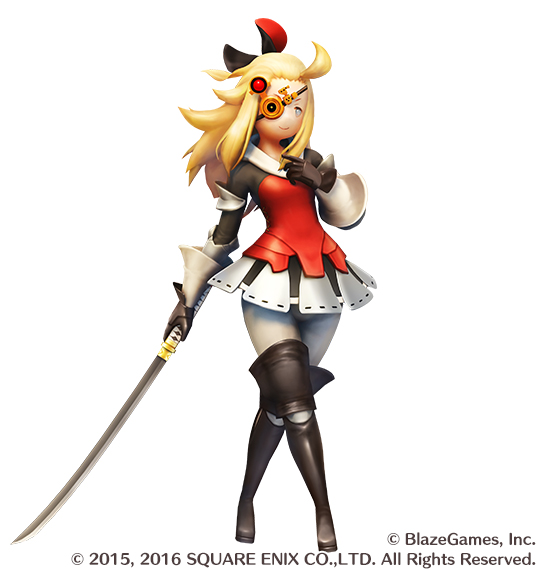 With these outfits, you can transform Nia into a Bravely Default character!
We're also hard at work on a second Bravely Default promotion for Battle Champs, which will introduce still more popular characters to Nia's world.
(Note that, for Battle Champs, new 3D models of Ringabel and Edea Lee were used.)
Note that the above tie-in event is the same as the one that was available for Bravely Archive: D's Report in March of 2016.
■Overview of Bravely Default
Bravely Default is set in the world of Luxendarc. There, the balance maintained by four crystals is starting to collapse under the pressure exerted by the forces of darkness. This leaves the protagonists with no choice but to set out on a journey to save the crystals.
Bravely Default features a turn-based combat system that includes so-called Brave and Default commands as well as a number of jobs for players to enjoy, and is a flagship Square Enix fantasy RPG.
Overview
■Title: Bravely Default
■Genre: RPG
■Platform: Nintendo 3DS
■Official website:
http://bravelydefault.nintendo.com
■Copyright: © 2015, 2016 SQUARE ENIX CO., LTD. All Rights Reserved.